Montez Press
–
Interjection Calendar 008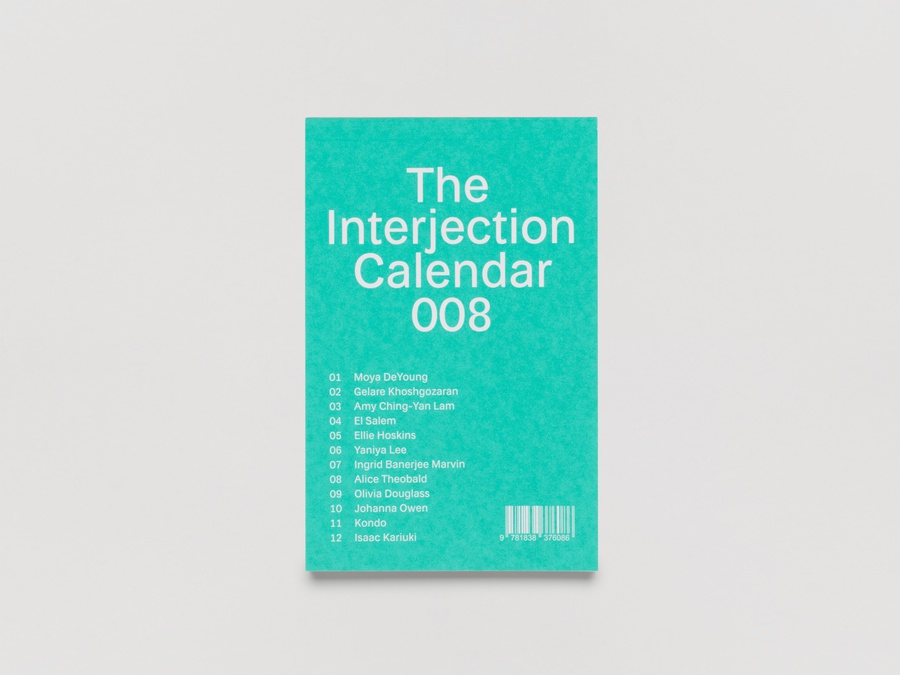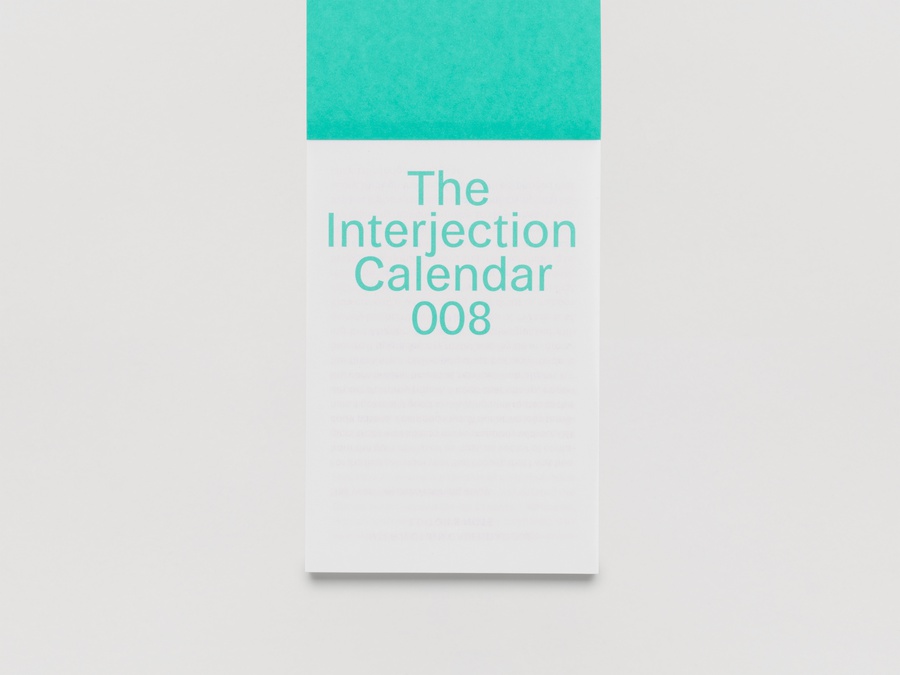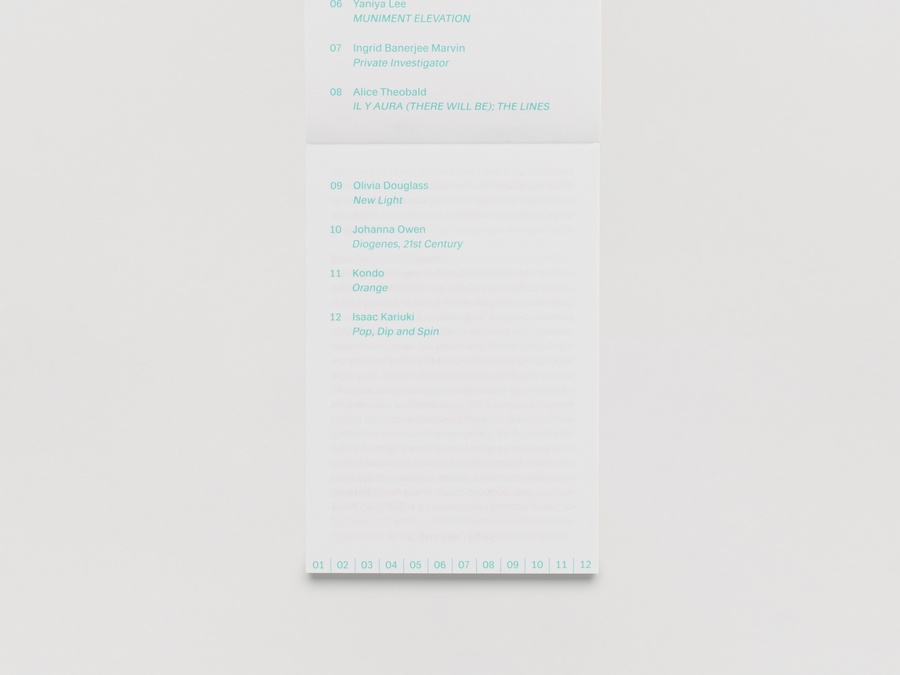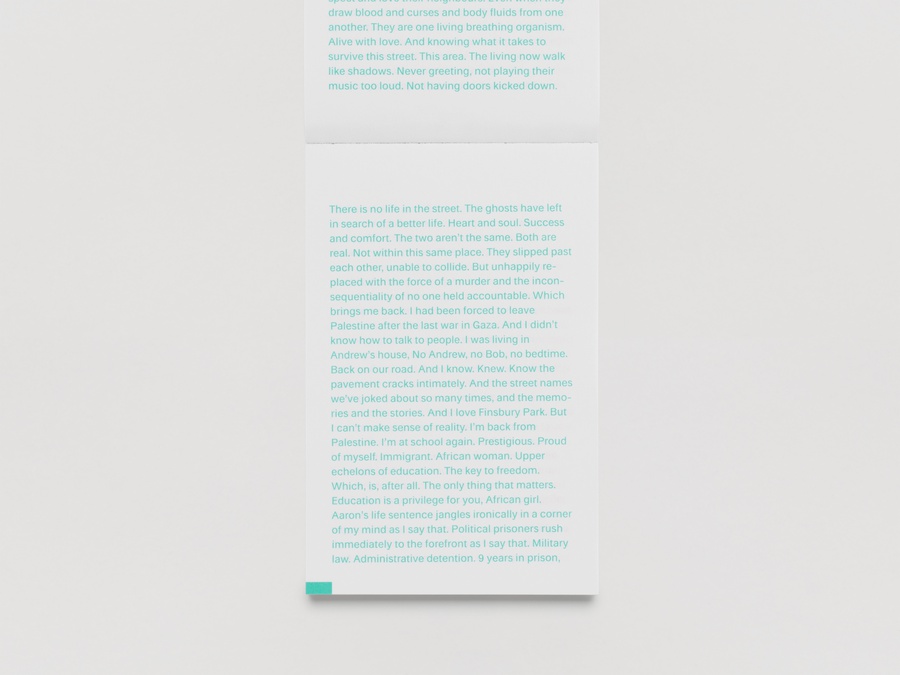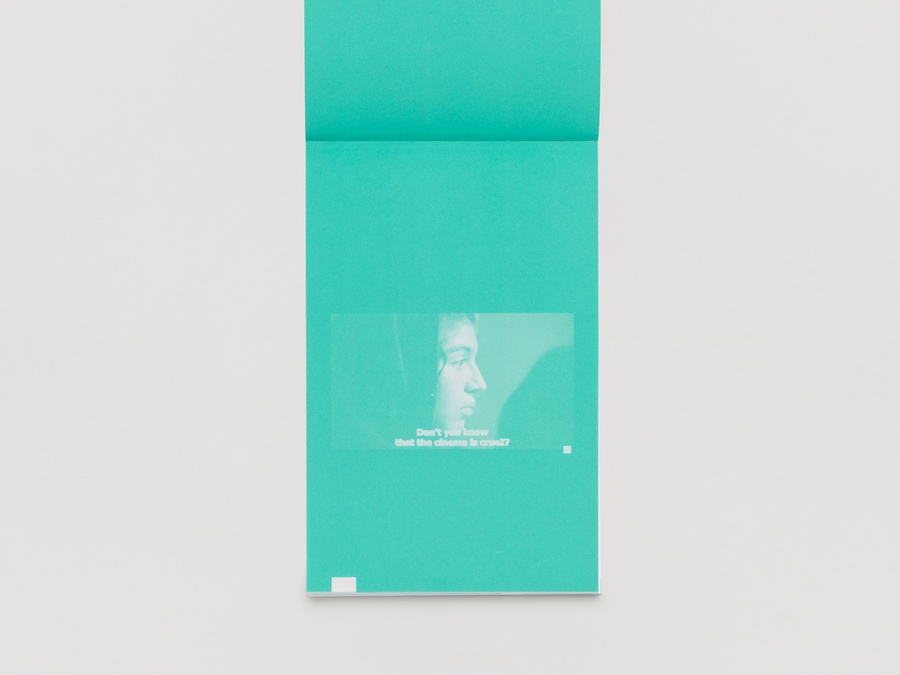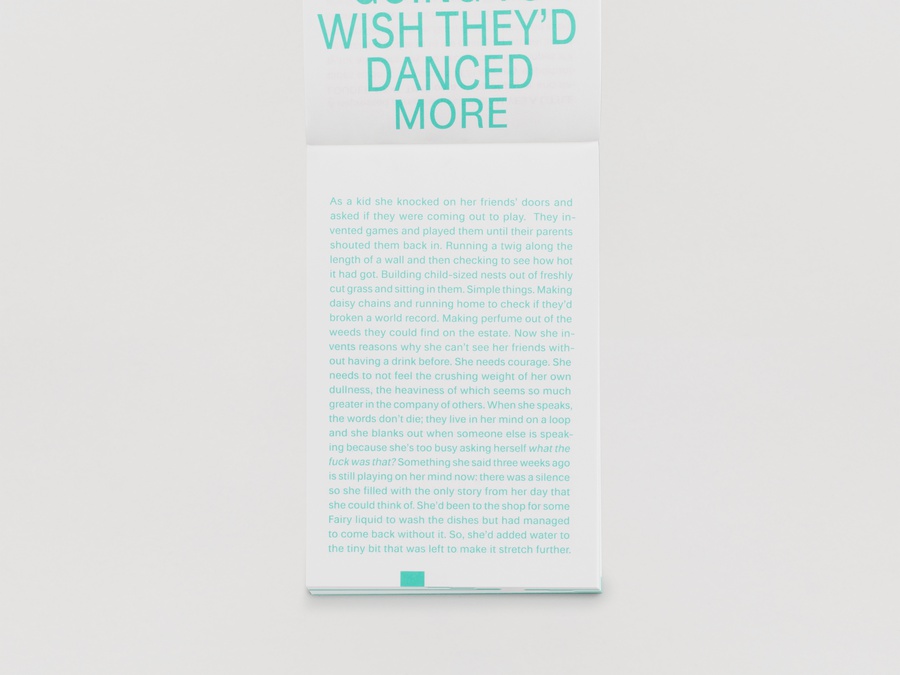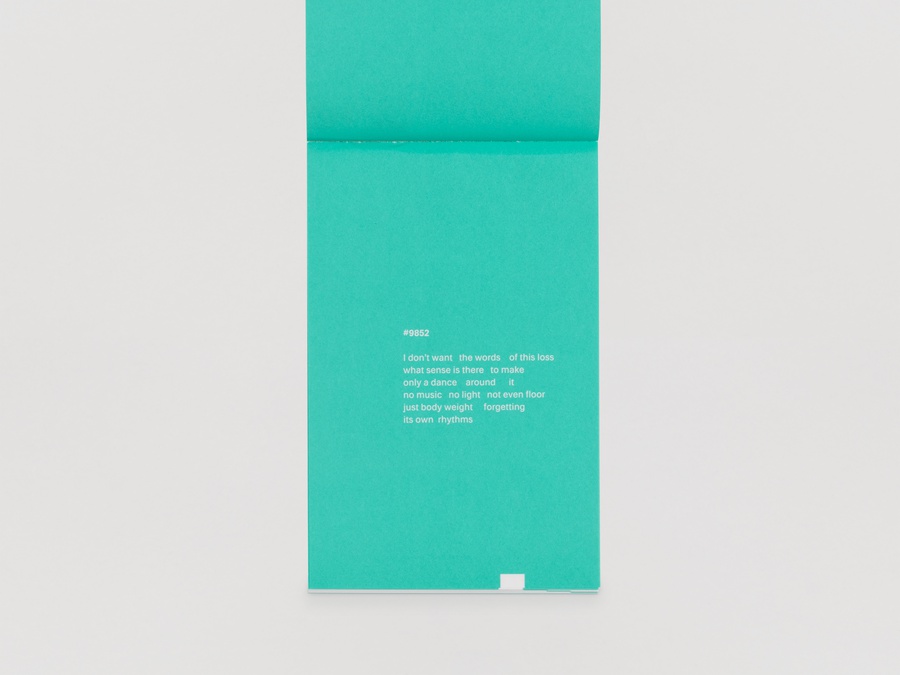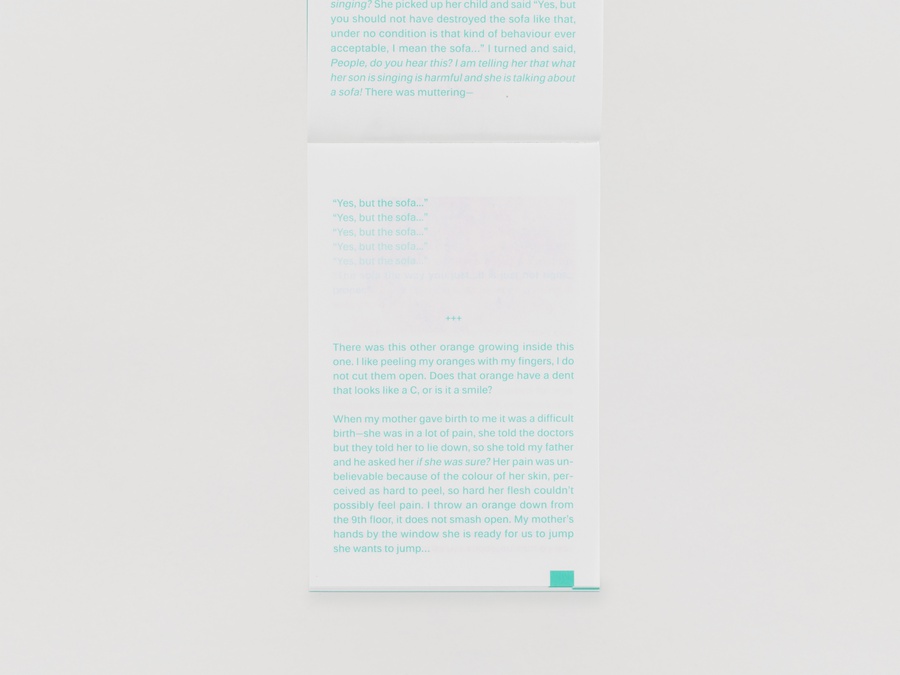 The Interjection Calendar is a project devised and hosted by Montez Press. Each month an artist or writer is commissioned to produce a new piece of work for release on our website. At the end of the year the collection is published, demonstrating a diverse range of collaborations and experimental works, mapping the year in contemporary art writing, with equal space held for the emerging and the established. The Calendar reflects the current importance of online content media, pushing the relationship between image and text in this domain.

Contributors to the Interjection Calendar 2022: Isaac Kariuki, Kondo, Johanna Owen, Olivia Douglass, Alice Theobald, Ingrid Banerjee Marvin, Yaniya Lee, Ellie Hoskins, El Salem, Amy Ching-Yan Lam, Gelare Khoshgozaran, Moya DeYoung.

Guest edited by Onyeka Igwe.
Onyeka Igwe is an artist and researcher working between cinema and installation, and born and based in London, UK. Through her work, Onyeka is animated by the question — how do we live together? — with particular interest in the ways the sensorial, spatial and non-canonical ways of knowing can provide answers to this question. Onyeka uses embodiment, voice, archives, narration and text to create structural 'figure-of-eights', a format that exposes a multiplicity of narratives. The work comprises untying strands and threads, anchored by a rhythmic editing style, as well as close attention to the dissonance, reflection and amplification that occurs between image and sound.

Moya DeYoung is a (sometimes) London based interdisciplinary writer, artist, producer and collaborator. Moya's practice stems from a background in health activism, medical anthropology and community public health first in Zimbabwe, and later, Palestine. An immigrant to the UK, Moya's work explores collective trauma, settler colonialism, erasure and the experience of daily violence caused by colonial contexts. This exploration has manifested in film, poetry, written word, critical theory, and workshops. Moya has produced works for the V&A, Somerset house, the National Portrait Gallery, Du Pont gallery in Washington DC, and les Urbaines Lausanne, among others. The unifying features within Moya's practice are empathy, truth seeking, expressing subjugation and the sharing of experiences, with the aim of giving body and voice to marginalised communities.

Gelare Khoshgozaran is an undisciplinary artist and writer whose work engages with the legacies of imperial violence. She uses film and video to explore narratives of belonging outside of the geographies and temporalities that have both unsettled our sense of home, and make our places of affinity uninhabitable. Gelare has exhibited internationally and is an editor at MARCH: a journal of art and strategy.

Amy Ching-Yan Lam is an artist and writer. She has exhibited conceptual, film, and performance works internationally, both solo and as part of the collective Life of a Craphead. Her poetry chapbook titled The Four Onions was published by yolkless press (2021) and a full-length collection is forthcoming with Brick Books in 2023. Exhibitions and performances include at the Art Gallery of Ontario, The High Line, Night Gallery, The Western Front, the Toronto Biennial of Art, the 11th Seoul MediaCity Biennale, and forthcoming with Eastside Projects (2022). Lam is a Macdowell fellow, Delfina Foundation alumna, and was longlisted for the Sobey Art Award in 2018. She was born in Hong Kong and lives in Toronto, Canada, which is the land of the Anishinaabe (Mississauga) nation, as well as the territory of the Wendat and Haudenosaunee.

El Salem is a writer, translator, and independent researcher in exile. He is from Cairo and Alexandria.

Ellie Hoskins is an artist and writer from Wigton, Cumbria who currently lives and works in Liverpool. Her work is born out of a constant struggle to harmonise polarised emotions: tragedy sits alongside comedy, chaos alongside calm, seriousness alongside silliness and despair alongside hope. Other than that, she rarely knows what she's doing. Her process is instinctive and quick, and she places her faith in the fact that one sentence will lead to another. And then another. And another. And eventually something bigger than the sentences, something like a theme or a meaning or a punchline, will surface.

Yaniya Lee writes about art and power. She studies Black Canadian art history at Queen's University and edits at Archive Books.

Ingrid Banerjee Marvin is a Producer, Writer and Researcher from Stoke-on-Trent. Her first novel 'House of Olympus' was shortlisted for the Avon x Mushens Entertainment Prize. As a producer, she has worked in venues including the Bush Theatre, National Theatre, Tamasha Theatre and East Street Arts. She co-created 'Dismantle this Room' an interactive theatre performance exploring privilege in the theatre industry (Royal Court, 2018). She is currently part of Babeworld, an organisation that aims to create a more representative art world through creating art, fundraising/creating grants, and facilitation of events - for those marginalised in the arts. She publishes her writing monthly via the Babeworld Patreon.

Alice Theobald was born in Leicester, UK in 1985. She lives and works in Birmingham, UK. Theobald works across a wide range of media including live performance, video, installation, sound, text and sculpture and composes music and soundtracks for her works. Her work fluctuates between script and improvisation and highlights the unstable relationship between art, communication and representation. She is also co-founder of the music/artist-collective Ravioli Me Away with Sian Dorrer and Rosie Ridgway.

Olivia Douglass is a British-Nigerian writer and poet. They are the author of Slow Tongue, a verse/lyric-essay hybrid that responds to the work of M. NourbeSe Philip. Their writing appears in publications including Bath Magg, Nothing Personal, and Prototype 2. A Barbican Young Poets Alumna, Olivia has been commissioned by the National Poetry Library and Galleria Duarte Sequeira, alongside curating reading rooms for Passa Porta Festival and reading at NoguerasBlanchard Gallery. They have held residencies with Talawa Theatre Company and Theatre Peckham, been shortlisted for the Rebecca Swift Foundation's Women Poet Prize 2020, and in 2021 were longlisted for a Jerwood Compton Poetry Fellowship. Olivia curated Strange Echoes at the Institute of Contemporary Arts in 2022, a six-day Black experimental poetry convening. Their writing is concerned with articulating alternative visions of liberated Black queer experiences, away from colonial frameworks.

Johanna Owen is an artist, biology student, and medical scribe in the United States– based in Oregon with strong connections to New York City.

Kondo Heller is a poet, writer, and experimental filmmaker. They are a Barbican Young Poet 18/19, an Obsidian Foundation fellow, Ledbury Critic, and Image Text Ithaca Junior Fellow. At the moment, they are particularly interested in static sounds as a portal of recollection, communication and archive. They are currently an MFA in Poetry candidate at Cornell University.

Isaac Kariuki is a visual artist and writer from Nairobi, based in London. His work centres on surveillance, language, borders, internet culture and the black market, in relation to the Global South. His work has taken the form of image, video, lectures, writing and performance. He has exhibited at the Tate Modern, Kadist (Paris) and the Kampala Art Biennale among others as well as holding lectures at the Tate Britain and Yale University. He is an Associate Lecturer of Fine Art Photography at Camberwell College of Arts and Digital Arts & Moving Image Tutor at the Art Academy London. He is the founder of Diaspora Drama, a three-part publication exploring philosophical themes of the internet and technology. His writing has appeared in publications including Dazed Magazine, Garage and New York Magazine.
ISBN 978-1-8383760-8-6
Year: 2023
Format: 100 × 155 mm
Binding:
Pages: 212
Price: £ 10.00